31776 El Camino Real, San Juan Capistrano, Ca 92675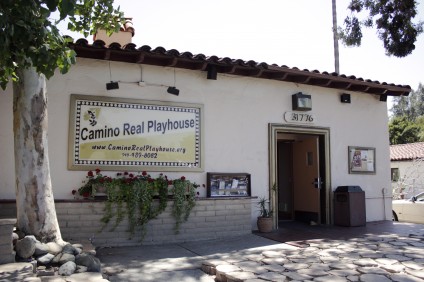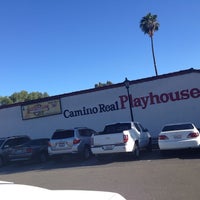 Our Playhouse is across from the Mission in Beautiful San Juan Capistrano
San Juan Capistrano is a place that's full of places to see, restaurants to visit and cultural activities to enjoy.

Halfway between Los Angeles and San Diego, the Camino Real Playhouse is located in beautiful downtown San Juan Capistrano, just a block away from of the Mission.
From the I-5 Freeway (either North or South) take the Ortega Highway Exit – Turn WEST toward the San Juan Capistrano Mission and downtown area. Continue on Ortega Highway West and after two blocks – Turn LEFT on El Camino Real. You have arrived!
Convenient Parking can be found in several of the surrounding city lots. Should the 90 space parking lot next to our theatre fill up, and the two nearby 50+ parking space lots – there are even more city parking lots just down El Camino Real and a huge city parking structure near the train depot . The multi story parking structure near the Amtrak Train Station is only two blocks away from the theatre where they have around 108 parking places to spare for you to park your car. Note that they have divided the whole parking into one-half for commuters and the other half for visitors and locals so be sure you park in the correct sections.